Welcome to Iowa City Boys Baseball
Registration for the 2019 Spring is open! Go to our Sign Up page and get started today!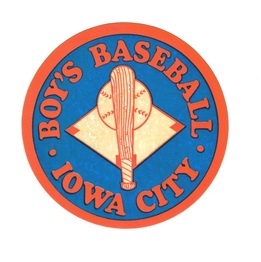 Iowa City boys baseball serves Iowa City youth with an opportunity to learn baseball, teamwork and meet new friends. Our league began in 1956 and started with 16 teams and only 2 bags of equipment. In 1960, Howard and Mary Villhauer joined the organization. Mary continues to serve the league as our concession stand manager and Secretary/Treasurer.

Today Iowa City Boys Baseball plays on 8 diamonds in City Park in Iowa City and continues to work to improve the opportunities for our players, coaches and parents to enjoy youth baseball. We are steadily working with the city of Iowa City to improve our facilities and local businesses to keep ICBB a great value.
---
---
IMPORTANT DATES
Click an item for details
---
We will post newsletters here and will email parents and all who are interested with a notice that a newsletter has been posted. We will also use this list to make other important announcements. Please subscribe to our mailing list below.